Our friend, Constantino had told me about a rare
Dyckia
which is native to his homeland,
Dyckia reitzii
I had no idea that this species came from a very high mountain,
that could withstand a very low temperature on the peak.
In October 2006, I got a very beautiful
Dyckia
from
Tropiflora
nursery in USA
named
Dyckia reitzii f. rubra
Here is my plant.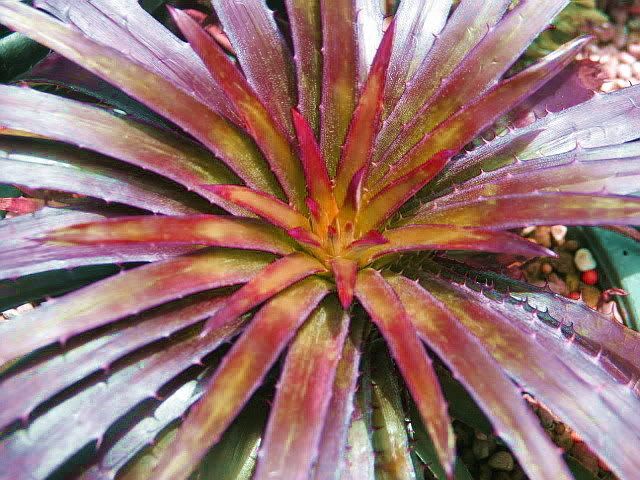 In the same shipment, I received a remarkable bigeneric hybrid
a cross between
Dyckia reitzii f. rubra
x
Deuterocohnia brevispicata
This hybrid names
x Dyckcohnia 'Bones Mahogany'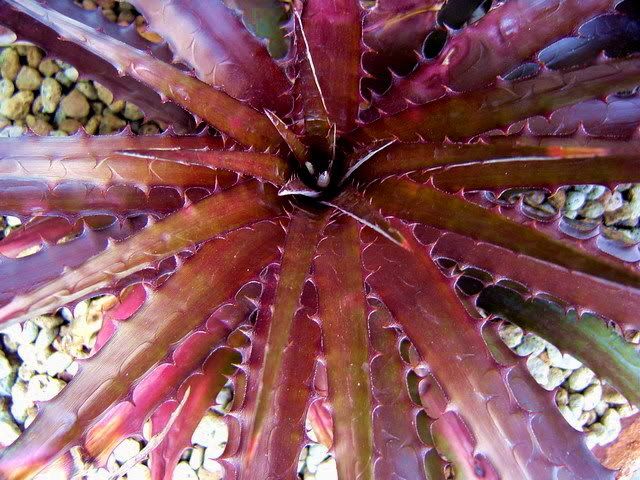 For one who would like to see how another parent look like,
this is one of my
Deuterocohnia brevispicata
, it's quite a huge plant with 3 feet in diameter.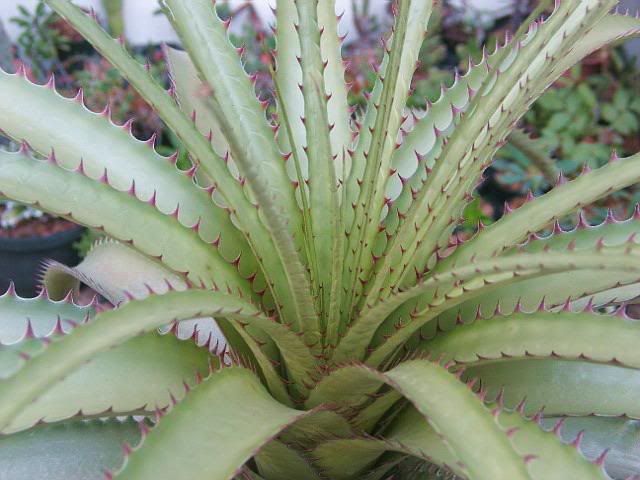 The colouration of
Dyckia reitzii
seem to pass on perfectly red to its offspring,
while the charming size of
Deuterocohnia
could make the hybrid
a real red monster, with nearly 2 feet in diameter.