Hi, there is my probleme: I have a lots of tills since february 2008 and they were fine. but since the beginning of the winter, one to one, the center of the plant become black and they die. I don't understand where is my error! what can I do? I spray them once a two weeks and they're near a south-west-adjusted-window.
I already lost a t.ionantha haselnuss, a t.kolbii, a t. stricta, a t. ionantha ionantha...
I have two t. concolor, a t. ionantha mexico, a t. ionantha ionantha, a t. ionantha rubra, a t. ionantha fuego, a t. bulbosa, a t. baileyi, a t. caput medusae, two t. bergeri, a t. kolbii that seem to feel good and that I don't want to loose, so please, help me!
there is a picture of a tiller of t. ionantha haselnuss which feels bad :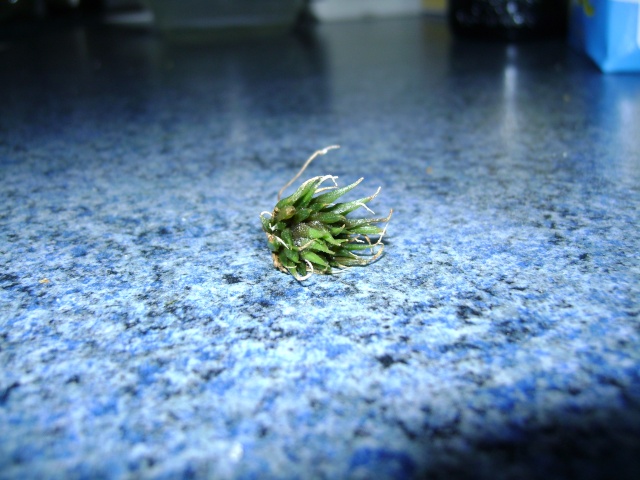 thank you for your help