Hello Bromelien!
Sometime, picture could tell us more stories! like this...
Last year I purchased Dyckia estevesii, Fan-shaped Dyckia, from Dutch Vandervort Exotic Plants.
I've forgotten that I took a pic when I just potted them up, until yesterday I found that pic. It shows me how fast the plant grow!
This was on 12 October 2005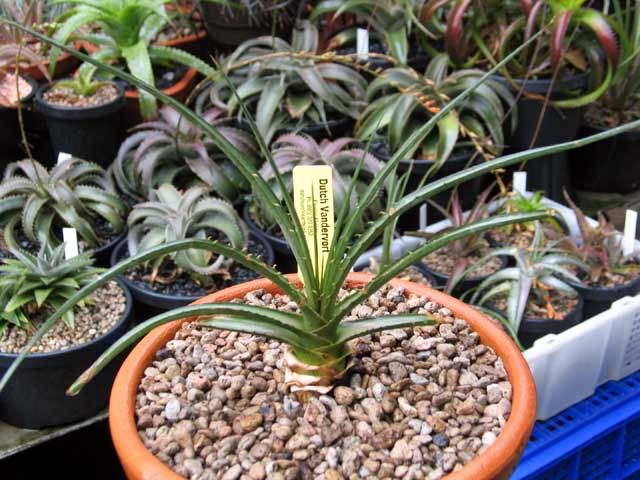 The same plant, only 7 months later...
Now the plant is shooting two little pups too!!